A Silk Slip For Your Hair – The Foundation Mist by Oribe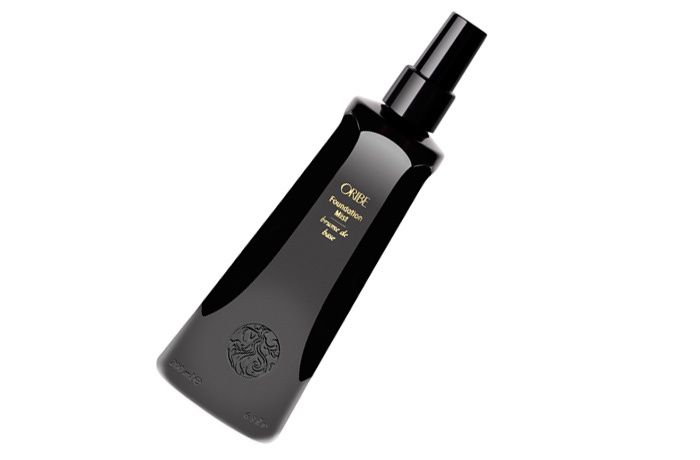 Oribe haircare products are the ultimate in luxury haircare, they can be found behind the scenes of our favorite TV shows (Gossip Girl) and fashion magazine editorials (Vogue, Elle).
For those of us lucky enough to live in Miami we can book an appointment with Oribe,  the legendary stylist to the stars with a celebrity clientele that includes Jennifer Lopez.
Styling hair begins with a good foundation, a leave-in spray that nourishes your hair and scalp, a spray that protects and detangles your hair, preparing it for the perfect blowdry.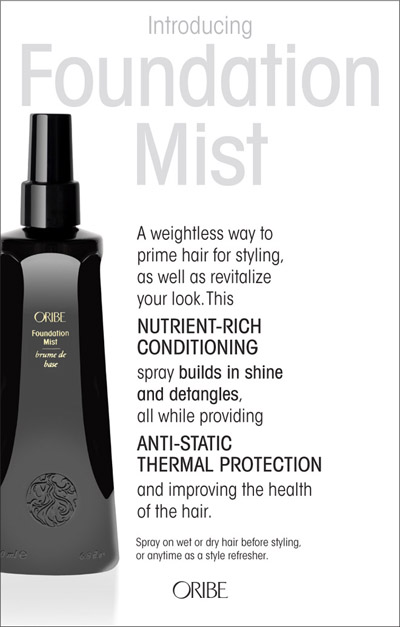 The Foundation Mist:  A  weightless spray that prepares your hair for styling, as well as revitalizing your hair after a grueling day of shopping.
This nutrient-rich conditioning spray builds in shine and detangles, while providing anti-static thermal protection, hair will become naturally healthier with continued use.
I love how easy it is to begin my morning ritual with Oribe, I love  achieving the perfect salon blowdry at home.
Directions:
Spray on wet or dry hair before styling, or anytime as a style refresher.
Foundation Mist by Oribe is a silk slip for your hair, aren't you worth it?
Oribe Haircare is a Citygirl favorite!
$22
For an Oribe Salon in San Francisco:
11 Tillman Place 2nd Floor
San Francisco, CA94108
415-391-1050 @HarperPaige.com
Or
Barneys New York
77 O'Farrell Street
San Francisco, CA 94102
(415) 268-3500