Are You Getting Enough Fluids? The Beauty Fluids by Babor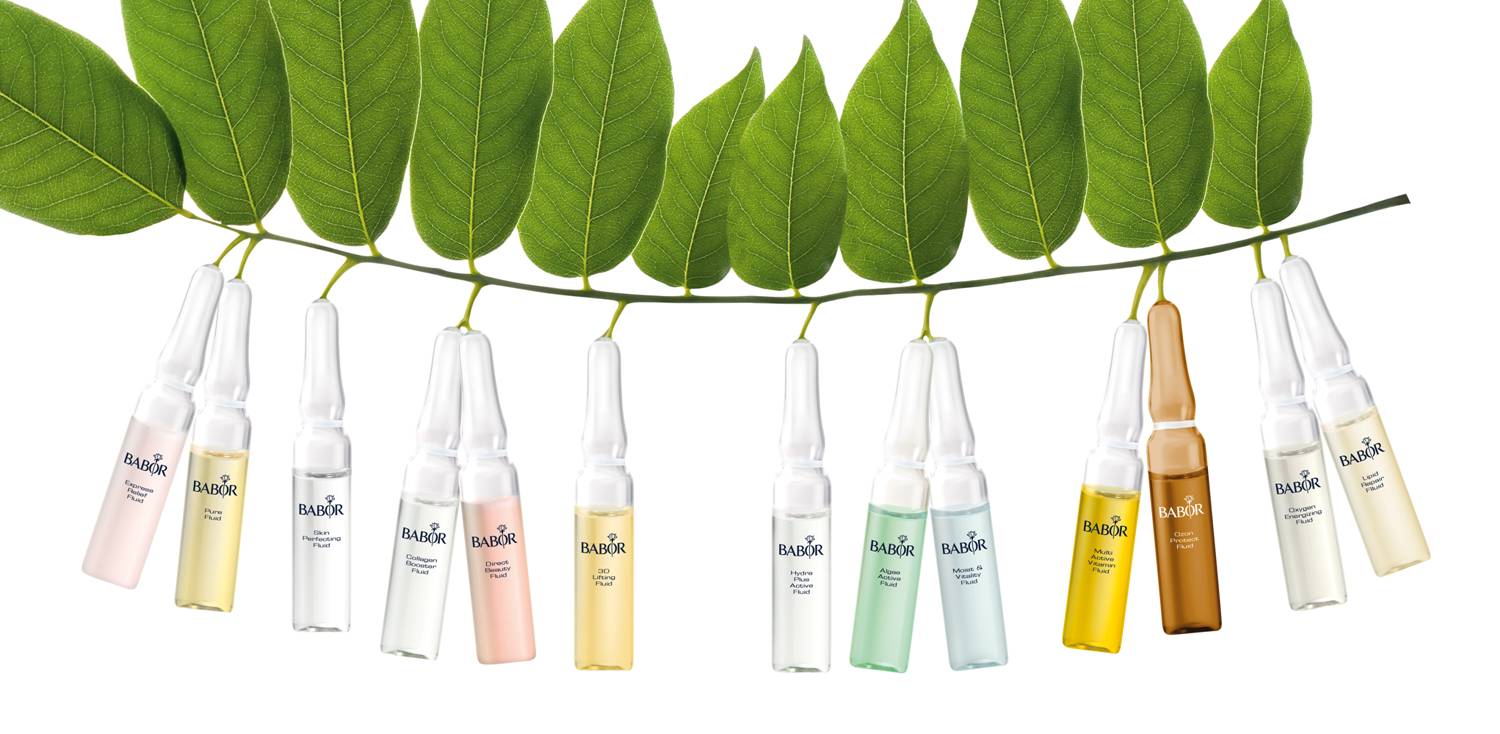 The skin has various skincare needs that at times can't be  fulfilled with the use of rich moisturizers.  Nightly skincare rituals shouldn't be routine.
Testing skincare as often as I do, I realize that in order to maintain healthy skin I need to give my skin what it needs on a nightly basis, the same products night after night don't always have the same benefits.
On a serum night, besides my tried and true potions I incorporate Babor's Beauty Fluids, assorted cocktails designed to give the skin doses of collagen, lipids, oxygen and vitamins.
Applying two to three ampules infuses the skin with essential nutrients, replenishing lost moisture and helps reverse the signs of premature aging skin.
3D LIFTING FLUID
Contains a triple-action formula which works to reduce wrinkles, tighten the skin, and strengthen its natural contours
Contains valuable silicone and yellow poppy extract which thins the layers of fat underneath the skin's surface, preventing the double-chin effect
Effectively remodels the facial contours
ENERGIZING OXYGEN FLUID
A real energy boosly
Highly concentrated oxygen intensively stimulates the energy balance in the skin cells with a long-lasting effect
Natural edelweiss extracts calm and  protect the skin from harmful free radicals
Hydra Plus Active Fluid
Replenishes the skin with the moisture it needs
Rebalances the moisture content with hyaluronic acids
For plumped up and fresh-looking skin
The beauty fluids can be applied under your favorite moisturizers, or layered alone for optimal results.  The results are healthier skin on contact.
This is one Citygirl who's getting her fluids, are you?
For a Babor Facial in San Francisco:
1075 California Street
San Francisco, CA 94108
415-345-2848 ask for Natalie Rimbert