Diamonds Are a Girl's Best Friend – New Diamond Oil Haircare Collection by Redken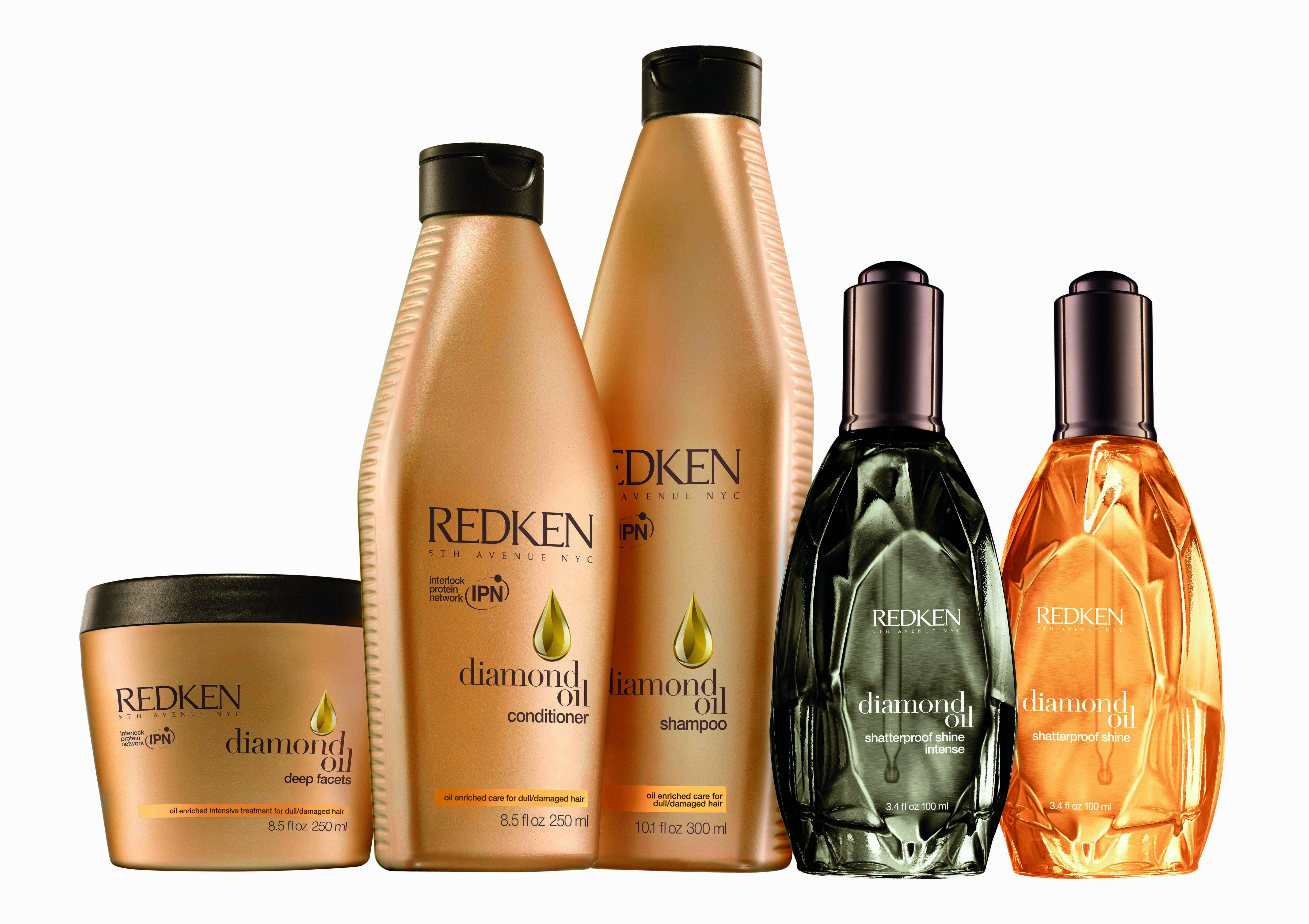 Haircare is one of those beauty essentials that unfortunately either assist or don't in having a great hair day. Personally I am of opinion that if your hair isn't relatively healthy there isn't anything that can be done, until you take the health of your hair seriously.
If you've been on a mission to reverse the signs of dehydration, split ends and damage caused by using the wrong styling tools and at-home treatments, we have a haircare collection you're going to want to try.
New Diamond Oil Haircare from Redken is the next generation of oil infused products that contain an exclusive Shine Strong Complex, that will leave your strands nourished, vibrant and silky smooth.
Features/Benefits:
*NEW Shine Strong Complex delivers a nourishing blend of natural apricot, camelina and coriander oils. Each of these oils were chosen for their unique ability to target different layers of the hair due to their molecular weights. The 2 oil treatments contains 99% natural oils and are silicone-free, which allows the oils to better .penetrate to the core Hair is fortified and conditioned , sparkling with prismatic diamond-like shine.
Coriander Oil: seals and smoothes to boost shine
Camelina Oil: fills in gaps to soften
Apricot Oil: penetrates to condition from the inside out
The collection consists of a shampoo for daily shampooing if you're anything like me and are compelled to wash your tresses on a daily basis, a conditioner, two oils and a deep oil enriched intensive mask.
Personally I've been using the shampoo alone and find that it's ultra nourishing, and every so often use the conditioner and the intensive mask.
The shampoo, conditioner and intensive mask contain the Interlock Protein Network™ (IPN)
Keralink™ – a specialized protein co-polymer that acts in the wet phase by binding moisture to hair while strengthening deep within the hair fiber.
Amino Acids and Protein – act together in the dry phase creating an ionic bond with hair's keratin to rebuild surface protection and help enhance hair's texture and shine.
One feature and benefit I love about the collection is that the oils can be used as an overnight treatment, this helps prevent excessive frizzy strands the next morning, something I battle with living in San Francisco.
Here's to Diamonds!