Hydrating the Skin Before Cleansing – New Remarquable Cleansing Oil by Patyka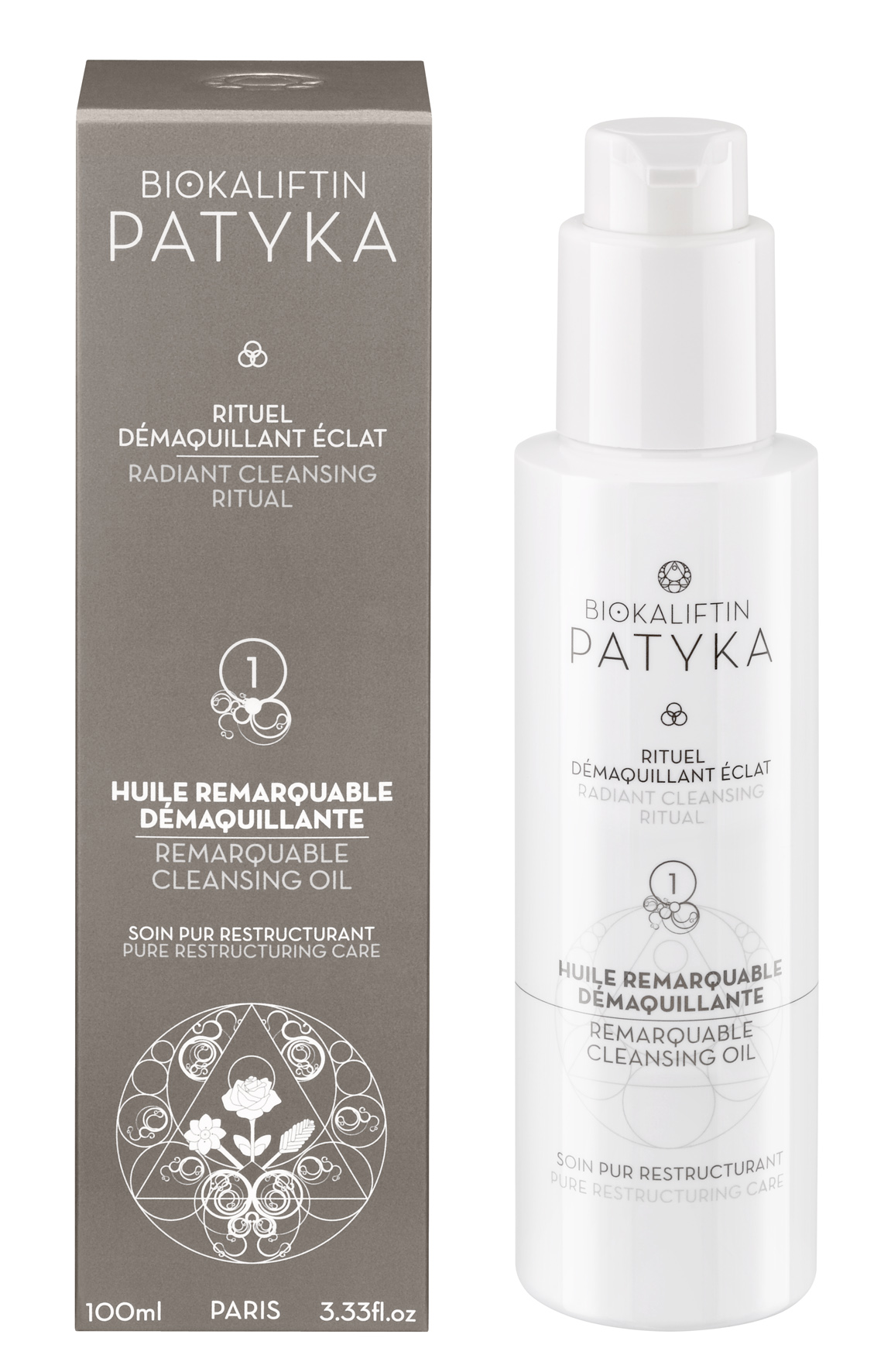 Throughout my internet searches I came across an interview that advised people to hydrate before cleansing.  Being a beauty guru/junkie I had to try it and tested the Remarquable Cleansing Oil by Patyka.
Patyka is an organic luxury skincare brand favored by Lady Gaga and Gwyneth Paltrow just to name a few. Not only is the packaging chic, but the lotions and potions inside these gorgeous bottles leave your skin hydrated and healthy.
Patyka is for all skin types and the collection includes skincare regimens for your skin, from the tips of your nose to the bottoms of your feet.
First, I removed my makeup with a cleansing towlette and massaged the cleansing oil all over my skin.  Waiting a few minutes, I than took a foaming cleanser, rinsed and presto my skin was soft, radiant and glowing.
The Remarquable Cleansing Oil removes impurities while infusing the skin with anti-aging and oxygenating properties.  Your skin is noticeably soft, supple and radiant.
Key Ingredients:
Apricot Kernel Oil Extract
Hazelnut Oil
Sesame Oil
Rosehip Oil
Prickly Pear Extract
Vitamin E
This amazing cleansing oil can be used with other Patyka beauty essentials or any cleanser of your choice. Oh and if you're feeling adventurous you can use the Remarquable Cleansing Oil as a massage oil before jumping into the shower or bath.
Here's to Happy Glowing Skin!
$75
  

        
      
 
    