IT-02 Ultra Repair Liquid Oxygen Foundation by iT Cosmetics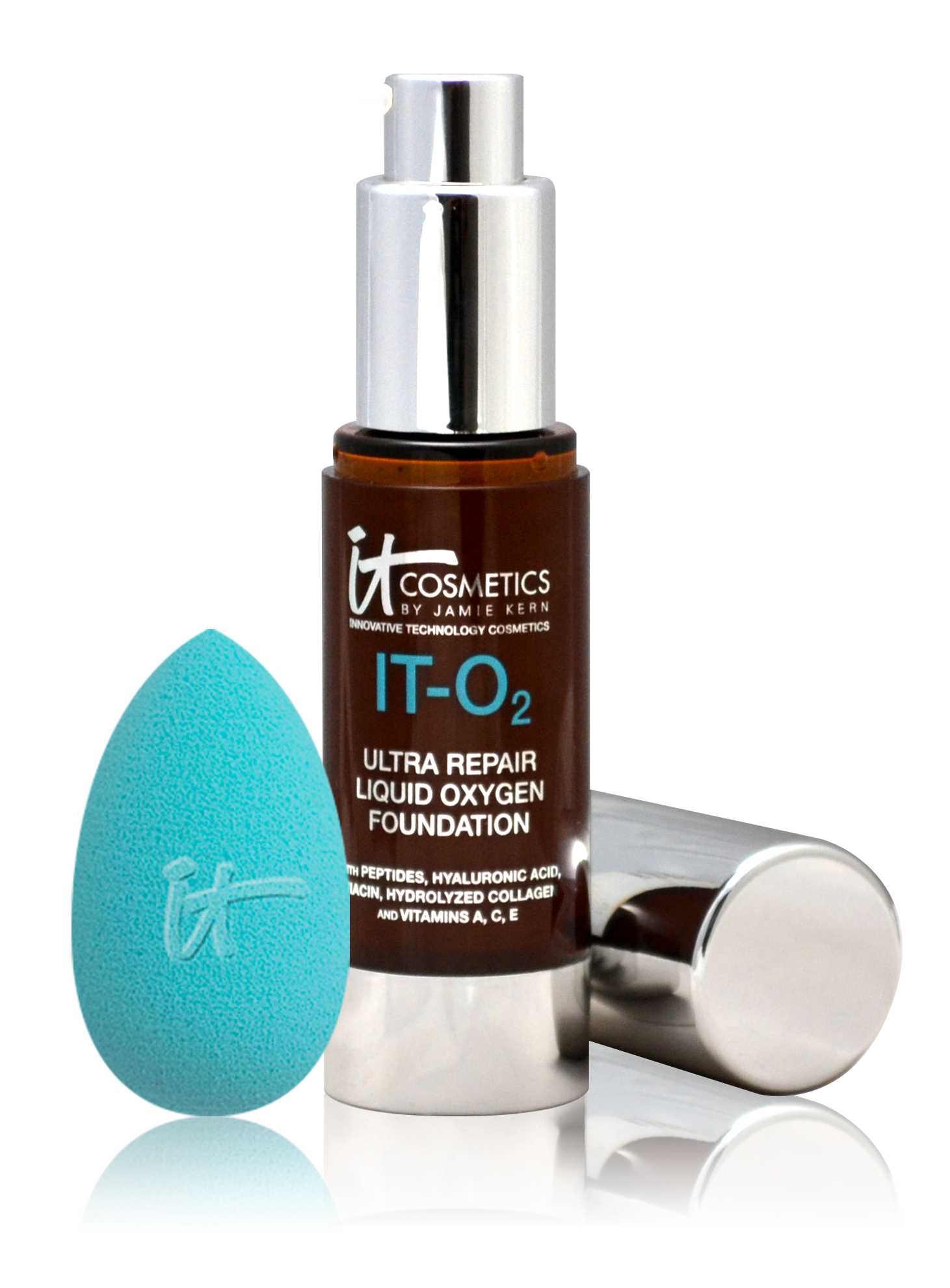 Nobody wakes up looking bright-eyed and bushy-tailed these days, at least not after working 9-5 or staying up late playing catch up with the daily grind.
Our skin begins to age and lose its radiant glow and the realization hits us; we need more than just a foundation to lift our spirits, we need a foundation to lift our skin, smooth-out and blur our imperfections while reversing the signs of premature aging skin.
iT Cosmetics once again leads the path with their award-winning double-duty beauty products that perform overtime so that we don't have to.
New IT-02 Ultra Repair Liquid Oxygen  Foundation is like a facial in a bottle, the formula is designed to not only leave our complexions flawless, but clinically proven to repair the skin's natural barrier.
Skin becomes supple, soft, smoother to the touch and wrinkles, tiny laugh lines and pores become minimized for  more radiant looking skin.
I admit, I don't always wake-up with glowing skin, no matter how hard I try and was pleased with my results after applying New IT-02 Ultra Repair Liquid Oxygen  Foundation. My skin was instantly firmer, softer and glowing.  The texture is silky and fast absorbing for all-day superior coverage.
Key Ingredients:
Vitamins A, C, & E
Peptides
Hydrolyzed Collagen
Niacin
Hyaluronic Acid
You will notice superior hydration, improved skin elasticity, and firmer-smoother looking skin. On a personal side, iT Cosmetics is one of the few brands of makeup/cosmetics I hoard,  I'm especially fond of their Brow Power Eye Brow Pencil and By By Pores HD Finishing Powder.
iT Cosmetics is home to array of beauty essentials that have achieved beauty cult status,  just remember you heard it here first.
Here's to gorgeous skin!
$35
@QVC.com
For More on iT Cosmetics @iTCosmetics.com