Rachel Weisz's Golden Globes Glow with Joanna Vargas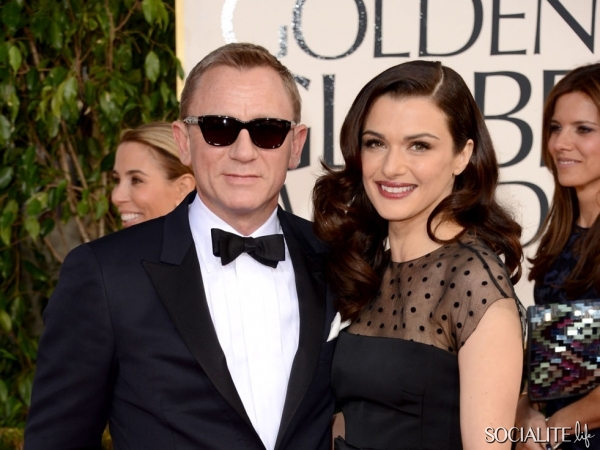 Besides being gorgeous naturally Rachel Weisz works at maintaining healthy skin by visiting Joanna Vargas Skincare for customized signature facials,  and Joanna's famous Triple Crown Facial.
On a personal side I recently started using a few of the items in the Joanna Vargas skincare collection and can vouch for instant glowing results.
Rachel Weisz (aka Mrs. Daniel Craig) a long-time client of Celebrity Facialist Joanna Vargas recently took the Red Carpet by storm with her gorgeous, healthy glow. For the first time Joanna reveals the secret behind Rachel's luminous skin.
The Details:
Pre-awards show treatments to leave Rachel's skin prepped and polished included Joanna's signature VitaLight LED light therapy treatment and instantly sculpting Triple Crown Facial, offered exclusively at Joanna's NYC salon.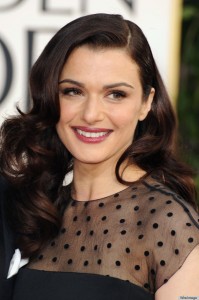 VitaLight – Six weeks of treatment with LED light therapy can significantly improve the appearance of fine lines, wrinkles, crow's-feet and age spot because it increases cell regeneration, up to five times faster than normal.  I boosted the effects of my VitaLight treatment by adding two necessary steps: microdermabrasion, as it triggers the skin's healing mechanism and 98% pure oxygen, infused with a lifting serum to encourage healthy cell turnover. The results are dramatic, younger, more radiant and beautiful looking skin!  $150 (30 minutes)
Triple Crown Facial – My Triple Crown Facial is an awesome treatment to get before an event and is favored by my celebrity clients before a shoot or the red carpet.  I use a mild electric current to drain puffiness, tone muscle, tighten skin and reshape the face.  By the end of your first treatment your jawline will be more defined, your cheekbones more pronounced and you will have younger looking, refreshed eyes.  There is no downtime, people love the instant results and the effects are cumulative! $250 (60 minutes)
If you find yourself visiting New York, make sure to schedule a facial at Joanna Vargas Skincare.
501 5th Avenue #2011  New York, NY 10017