The Estee Lauder Beauty Event August 4th – 14th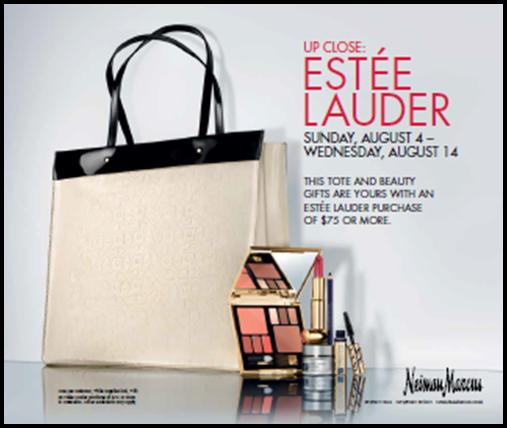 It's that time of the year again, time does go by fast, especially if you're caught in a beauty rut.  Well never fear, Neiman Marcus is starting their beauty event with a kick-off Estee Lauder Gift-with-purchase, at all Estee Lauder counters.
If you've been dying to try a new makeup trend, new colors or just want a facial this is one event you're not going to want to miss.
Details:
Dates:   August 4 – 14, 2013
Channels:  NM Full-Line Stores and NM Online
Tender:   No Restrictions
Departments: All Estee Lauder departments
Incentive:  With any Estee Lauder spend of $75 or more August 4 – August 14, customers will receive an NM exclusive tote bag containing deluxe Estee Lauder samples; one per customer while supplies last.