Your Most Beautiful You with iT Cosmetics, July 13th On QVC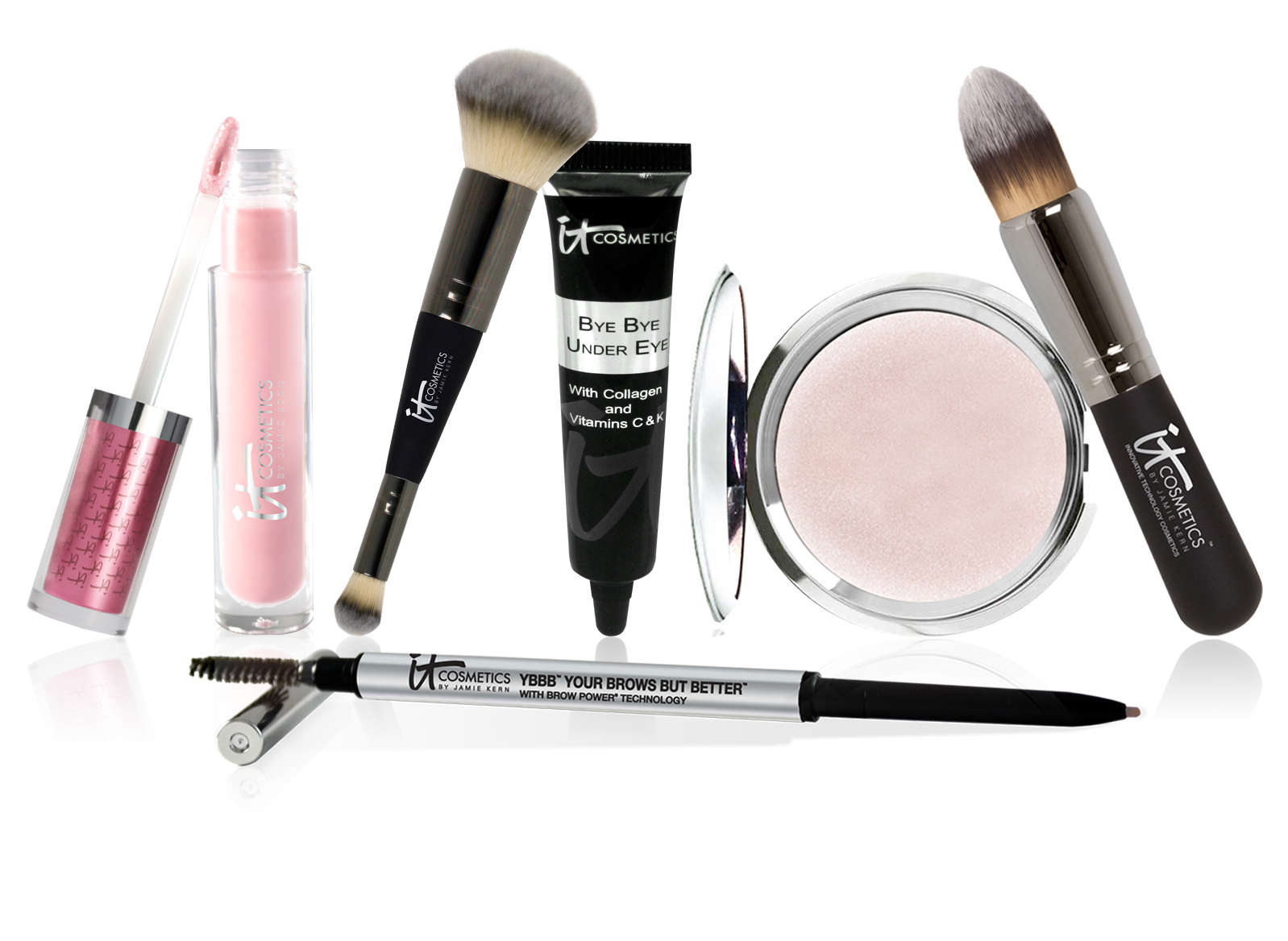 Leave it to iT Cosmetics to create another 6-piece makeup collection that will give you natural-glowing skin. I don't know about you guys, but I hate looking like I'm wearing a lot of makeup as much as I hate wearing makeup on the weekends or while traveling.
Your Most Beautiful You is a 6-PC makeup collection that introduces the new Vitality Lip Blush, Hydrating Gloss Stain – that's right ladies,  now you permanently have color and shine on your lips, even after your morning cup of green tea.
Personally I'm an addict when it comes to their Brow Power Skinny Pencil, it's the one brow pencil I literally hoard and recommend to all of my friends, not only is it waterproof, but it helps grow your over tweezed brows back, it's a win-win situation.
Another item I love is the Bye Bye Under Eye Concealer – I used it today on my minor skin imperfections and they were concealed, like all day.
I love their makeup brushes and you will too, especially when you're applying the anti-aging makeup that helps reverse the signs of premature aging skin.
Let's not forget about the amazing Hello Light Anti-aging Crème Luminizer, that's recently become one of my favorite illuminizers, and the fun part is that if you're unsure as to where to illuminate, there is a map that points you in the right direction.
In case some of you don't know, iT Cosmetics is known for cutting-edge technology that helps reverse the signs of premature aging skin, while adding a touch of color.
iT cosmetics is double-duty beauty, formulated with Peptides, Hydrolyzed Collagen, Hyaluronic Acid, Silk, Green,  and White teas, plus Vitamins and their Drops of Light Technology,  iT Cosmetics doesn't just cover and conceal imperfections, it glows.
On July 13th on QVC, for one day only this special value is available, hurry while supplies last and become Your Most Beautiful You!