New Color Sense by Ouidad – For Gorgeous Curls with Color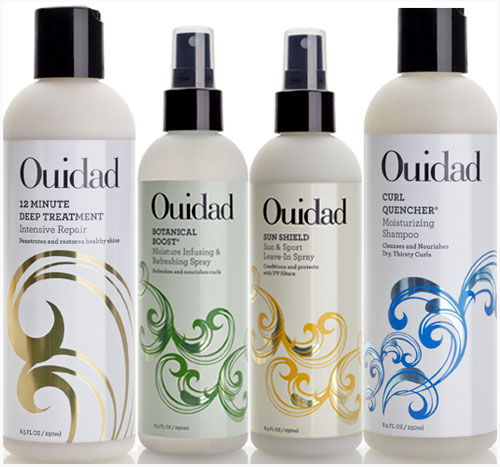 Ouidad has heard our pleas for more variety with haircare products for curly locks  and answered with New Color Sense, a collection that nourishes, conditions and preserves colored treated hair for curls.
Curly tresses are hard to maintain, the texture is wavy, porus and the corkscrew shape keeps the cuticle open; making your color fade and tresses undernourished. Using this collection your hair is protected from dehydration and your color preserved, illuminating excessive trips to the salon.
Saying goodbye to flat color is easy  with the Shine Boosting Color Extender which is guaranteed to not only enhance but extend the life of your tresses.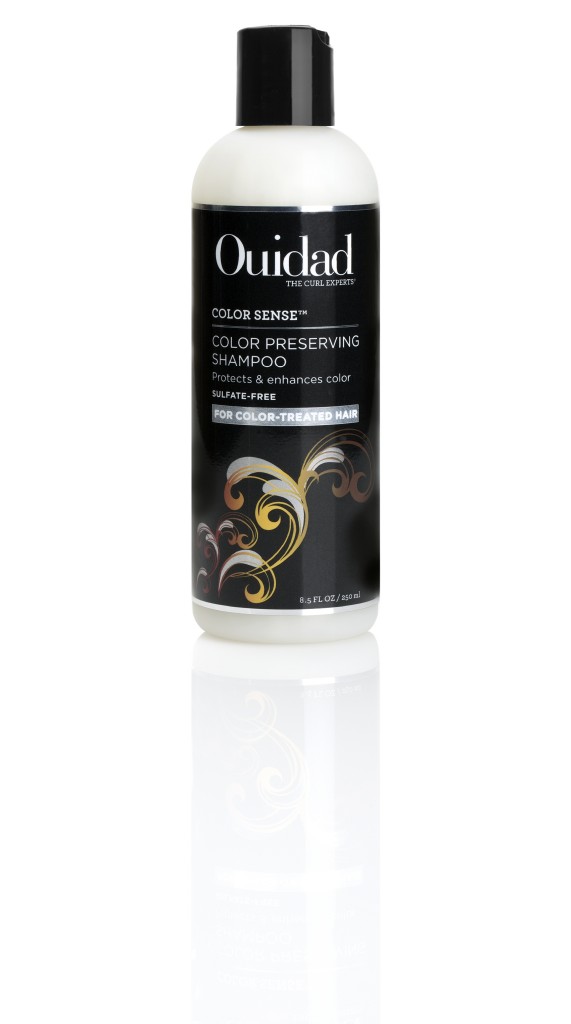 Key Benefits:
Gently removes mineral deposits and product buildup that can strip color
Provides a shield against fading from UV exposure and styling
Hair is instantly hydrated, healthy and vibrant
Sulfate free
Proprietary Color Lock Complex, including Beta Carotene and Lycopene, contains  broad spectrum, plant-based sun filters which help affix color to the  hair fibers and shield against fading due to UV exposure and styling
Weightless layer of antioxidants protects against dehydration for healthy looking, radiant curls
Color Preserving Conditioner
Protective Color Lock complex affixes color to hair fibers and provides a shield against fading from UV exposure and styling
Nourishes and replenishes hydration to help keep hair healthy looking and soft
Sulfate free and silicone free
Ingredient Benefits
Lycopene – provides natural UV protection in addition to fighting free radical damage and preserving healthy hair cells
Beta Carotene – a component of Vitamin A that improves hair health by  activating cell renewal that keeps scalp healthy and enables the growth  of thicker, fuller hair
A blend of Apricot Oil and Honey replenish moisture and strengthen hair,  both are rich in antioxidants to protect hair color from free radical  and environmental damage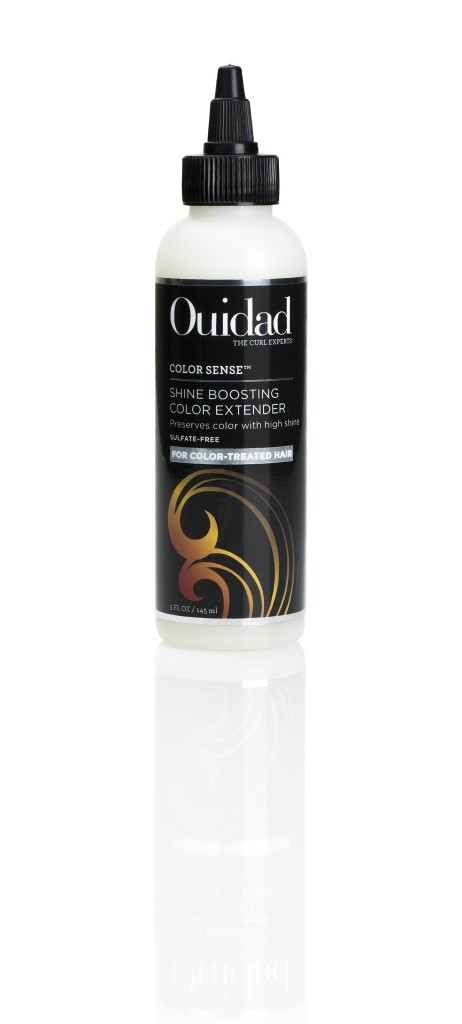 Shine Boosting Color Extender
Instantly creates a high gloss finish that lasts for days
Extends life of hair color
Protects from UV and styling damage
Sulfate-free and silicone free
Ingredient Benefits
Proprietary blend of Crambe Abyssinica and Apricot Seed Oils protects and extends  the life of color while creating a lightweight, high gloss finish
Color Lock Complex, composed of broad spectrum, plant based sun filters, seals in color and shield from damaging UV exposure
Here's to Happy Curls!
New Color Sense is available @Ouidad.com,  certified salons and Ulta
$20/$26