Olivia Palermo's Evening Makeup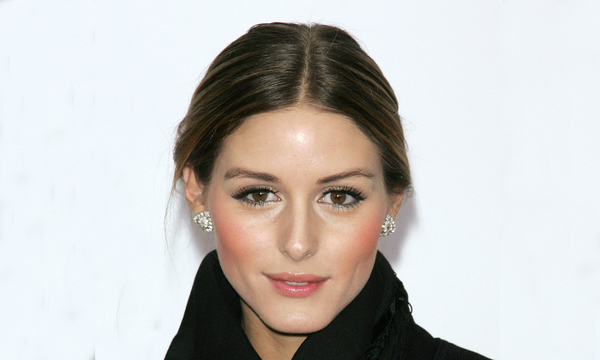 Olivia Palermo is the star of The City, and those of us that love Gossip Girl and Blair Waldorf  instantly fall in love with her  – she's the original Blair, but without all the scheming. 
Olivia inspires me to shop, to update my wardrobe and take better care of myself.  She's a young woman who understands the fundamentals of fashion, she wears the clothes, they don't wear her.
Besides being one of the best dressed women in the world, Olivia not only dresses appropriately for every event whether public or private, but her hair and makeup are equally  flawless.
A Guide to Flawless Evening Makeup – inspired by Olivia Palermo
1. Start with clean and smooth skin – cleanse and exfoliate.  I prep my skin for a night out with Dr. Colbert's Red Carpet in a Jar – Intensify Facial Discs they leave my skin with the most incredible glow.
2. Hydrate – my favorite moisturizer for maintaining my new glow is VinoSource Moisturizing Cream Mask by Caudalie.
3. Use an illuminating foundation -jane iredale's Liquid Mineral Foundation or  beingTrue's Transforming Skin Tint.
4. Conceal Imperfections – beingTrue and The Organic Pharmacy make great illuminating concealers that double-up as highlighters.
5. Highlight – around the eye area, The Touche Eclat by YSL– removes unwanted dark shadows and gives the delicate eye area an instant boost of brightness.
6. Bronzer & Blush – Fusion Beauty or CoverFX make the most amazing bronzers and blushers for natural looking pops of color.
7. Taupe eyeshadow – Cream or powder, Le Metier De Beaute's Chameleen, Clay or Nutmeg eyeshadows.
8. Black Liquid Eyeliner – Le Metier De Beaute's Precision Liquid Eyeliner in black or Stormy Grey by Laura Mercier.
9. False Eyelashes – or Volume Effet Faux Cils mascara by YSL – my favorite mascara.
10. Lip Line and Fill in – a sheer pink or peach lip gloss – Le Metier De Beaute's Monaco or Captiva.
This is a perfect makeup application for evening, please don't forget to blend, curl those lashes and use eye brow gel!
For more Information about Olivia Palermo @OliviaPalermo.com.
Photo Courtesy of Getty Images