Luxurious Hair with Serge Normant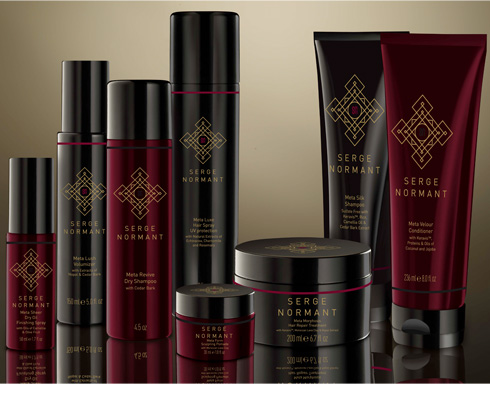 Serge Normant is a renown celebrity stylist, having worked with Julia Roberts, Sarah Jessica Parker and Julianne Moore, the list is long and endless.  His work has been featured in countless magazine editorials such as WWD, Vogue and Elle.
Recently Serge Normant created a unique haircare collection that transforms dull lifeless hair into vibrantly glamorous hair.
The Serge Normant collection is basic and provocative – helping women style their everyday hair into the elegant and sophisticated styles we see on the runway and in the everyday red carpet of life.
All Serge Normant products contain exotic organic and natural ingredients that are combined with cutting-edge bio-technology.
Key Ingredient:
Keravis – a vegetable hair strengthening complex proven to improve damaged hair, hair becomes stronger, flexible and lush – free-flowing tresses that are Serge Normant's signature.
I've been using Serge Normant's Meta Silk Shampoo and Meta Velour Conditioner – my hair is soft and silky after my shower, I love my luxurious long and free-flowing hair.
Dull lifeless hair is automatically transformed, hair is hydrated and silky smooth within the first application.  Hair becomes naturally shiny, balanced and resilient.
Serge Normant for luxurious hair is Citygirl approved!
$24