Getting Back Our Natural Glow – The Day Correction Cream by Velixa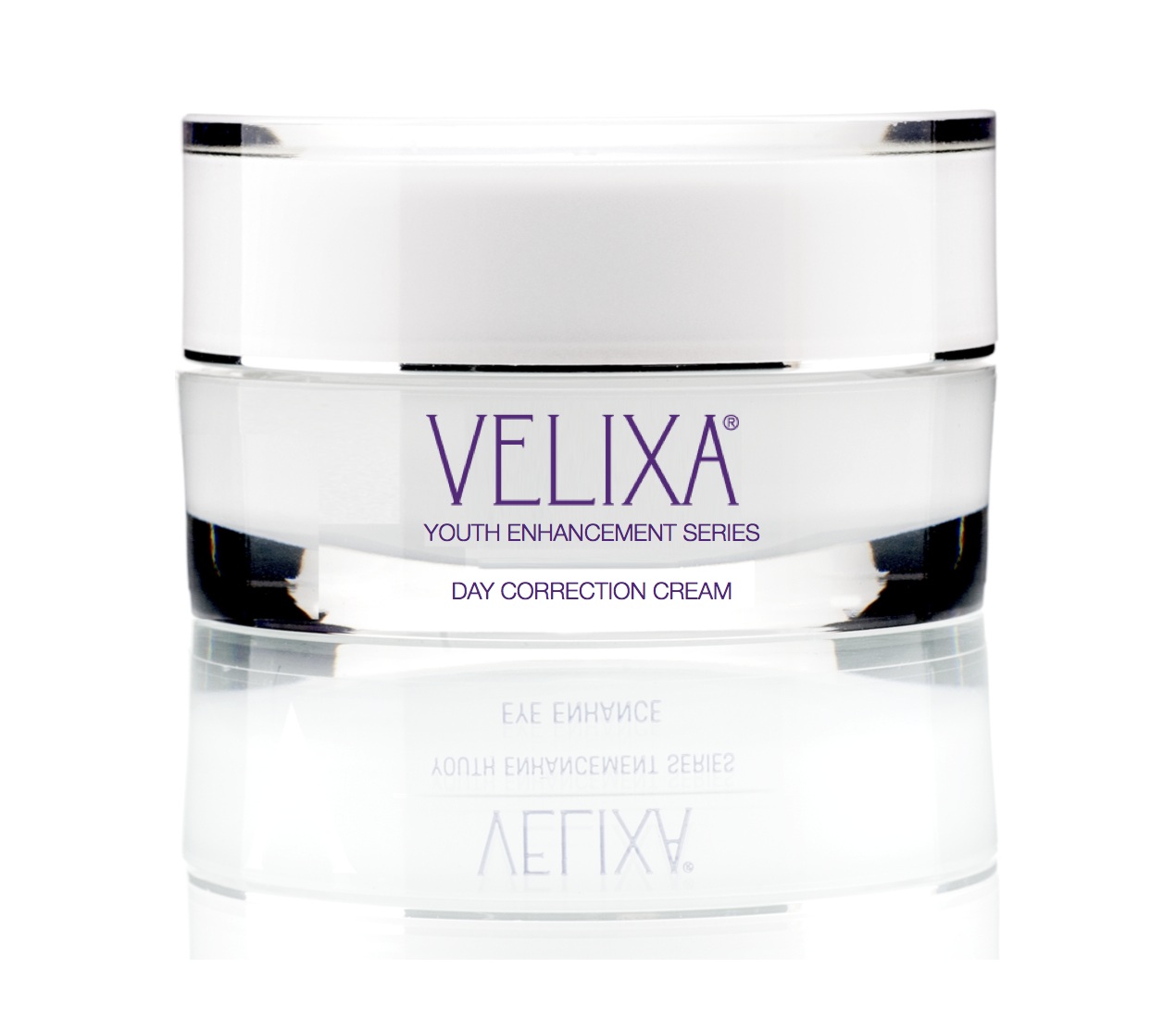 The moment we see our first laugh line, wrinkle or age spot we run to the nearest cosmetic counter or dermatologist in search of the one miracle cream that will repair and reverse the aging process.
As women we are given various choices, it's no wonder we end up with drawers of beauty products our skin doesn't need.
Skin is constantly changing and with age comes skin issues we never had while we were in our twenties, how to deal with dehydrated, dull and lack-luster skin while getting a huge dose of glow, not to mention a re-boot to jump-start collagen production?
The answer is the Day Correction Cream by Velixa.
The Day Correction Cream is formulated with advanced Peptides , Resveratrol® complex( an antioxidant derived from red wine grapes), Hyaluronic Acid and other quality ingredients that  even out skin tone and reverse the visible signs of premature aging skin.  The luxurious cream absorbs easily, melting into the skin creating a matte smooth surface; making it ideal for wearing alone or under your makeup. The Daily Correction Cream is truly unique and is the perfect day and night cream that leaves your skin gorgeous.
Skin is instantly hydrated, firmer and brighter, with continued use the benefits increase giving your skin that glow-from-within that is associated with youthful looking skin.
Benefits:
Firmer, tightening effect, wrinkles, tiny laugh lines, pores and age spots are diminished; skin is noticeably smoother and radiant after 7 days of continuous use.
 "I loved that the cream wasn't greasy and absorbed to a matte silky finish; and that it could be applied under your eye cream for optimal results, but what I loved the most were the instant firming results and that I wake up with naturally glowing skin".
Whether you're after the fountain of youth or looking for a new skincare ritual, Velixa is for you.
Isn't it time you woke up with naturally glowing skin?
$125