The Best Facial Scrubs that Get Your Skin Glowing Fast!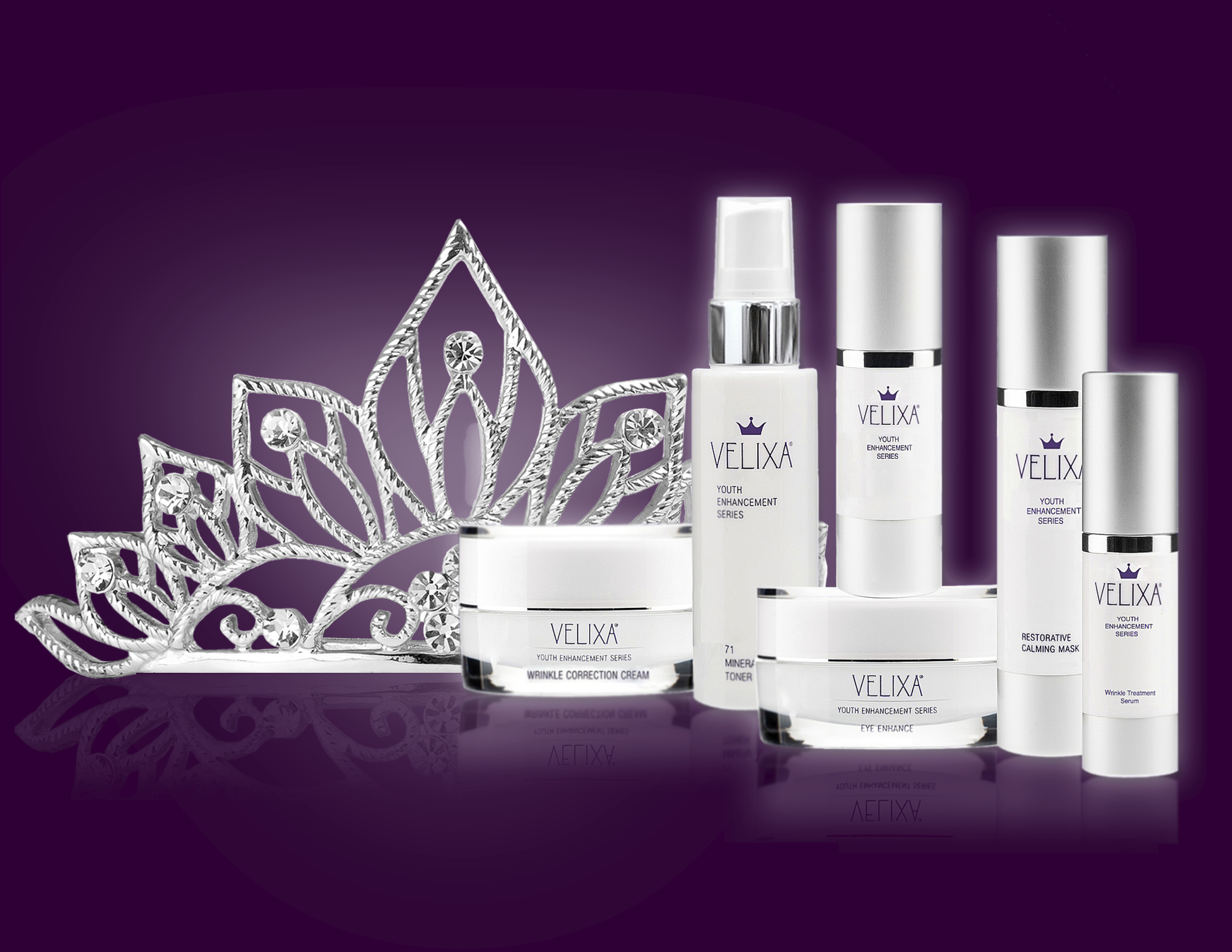 Most of us after a certain age are fighting more than just adult acne, we have hyperpigmentation and skin resurfacing issues to keep under control; if we are to maintain healthy looking skin and age gracefully.
Besides seeking the guidance of a professional there are beauty products that you can incorporate into your daily skincare regimen that guarantee results.
Personally, I'm always looking for new facial scrubs that give me back my natural glow, because let's face it, we don't always wakeup bright-eyed and bushy-tailed.
We scoured the beauty isles and worldwide web for the best of the best in facial exfoliants that get your skin glowing fast.
First on the list is the tried-true Exfolikate by Kate Somerville, already a beauty cult favorite among beauty editors all over the world. Exfolikate is an enzyme peel that works on all skin types, including sensitive skin and  rosacea. Skin is instantly smoother, softer and radiant.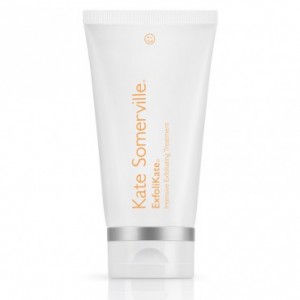 Key Ingredients:
Papaya, Pineapple, and Pumpkin Enzymes are formulated to naturally exfoliate dead skin cells, without over-drying.
Lactic Acid acts as a natural AHA skin exfoliator.
Rosewood and Cinnamon Extracts stimulate micro-circulation.
Honey and Vitamin E smooth and soften skin.
Aloe Vera helps soothe skin.
Vitamin A and C provide Antioxidant benefits.
Soy-Lipid replenishes skin's natural barrier function.
Exfolikate is available in three sizes. $22/$175 @KateSomerville.com
Next is a new-comer on the scene, the Micro Dermabrasion Renew Crème by Velixa. The crème is formulated with skin brightening agents that work overtime to help not only remove dead surface skin, but diminish hyperpigmentation spots caused by adult acne. This amazing scrub is moisturizing and gentle enough for daily use.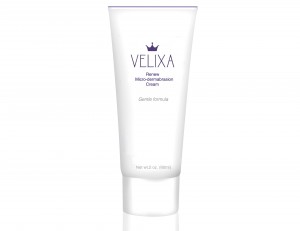 Key Ingredients:
North Atlantic seaweed, nourishing and stimulating the skin's natural renewal process, boosts moisture levels and firms the skin.
Peptides help hydrate the skin, relax fine lines and wrinkles, and diminish pores and evens out skin tone.
Rosehip seed oil, this oil has been heralded as a miracle cure for skin, useful for a great myriad of conditions, from premature aging and sun damage to scarring and other damage.
Red tea has been prized throughout human history for its health-promoting effects, Rich in antioxidants, topically applied tea extracts help promote healthy, youthful skin.
Cucumber, the pH of cucumber extract behaves like human skin.  Naturally cooling and hydrating, contains beneficial minerals such as magnesium, potassium and silica. Silica helps reduce wrinkles and fine lines by aiding in the tightening of collagen.
Avocado oil soothes dry, irritated skin, because of this soothing and moisturizing effect, avocado oil is a great substitute for chemical-based moisturizers. Simply use avocado oil on the affected area as often as needed.
Skin is left moisturized, softer, smoother and brighter for naturally glowing results. Micro Dermabrasion Renew Crème is the perfect do-it-yourself-at-home microdermabrasion, especially if you're in-between doctor visits.  The Micro Dermabrasion Renew Crème is part of a trio that brings back your naturally glowing skin. $65  @Velixa.com
Last but not least is a darling not many women know about, the Microdermabrasion Cream by Retrospect, a skincare collection formulated with Replicine Functional Keratin, a wool-derived protein from New Zealand.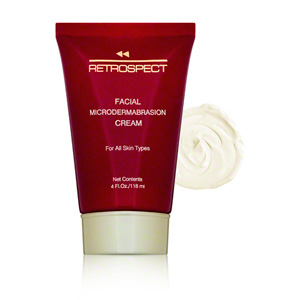 Replicine Functional Keratin is clinically proven to heal and repair the skin by encouraging the skin's natural collagen production, and boosting the body's ability to produce glutathione, the skin's primary antioxidant defense system.
Key Ingredients:
Keratin, Cetearyl Olivate, Glycerin, Sorbitan Olivate, Persea Gratissima (Avocado) Oil, Simmondsia Chinensis (Jojoba) Seed Oil, Butyrospermum Parkii (shea) Butter Phenoxyethanol, Ethyhexylglycerin, Potassium Sorbate, Tetrasodium
Using the Microdermabrasion Cream your skin is infused with natural oils such as avocado, jojoba and shea.  Skin is instantly brighter, smoother and the long-term results are glowing.
Here's to Putting Your Best Face Forward!