New Body Luxuries by Sonia Kashuk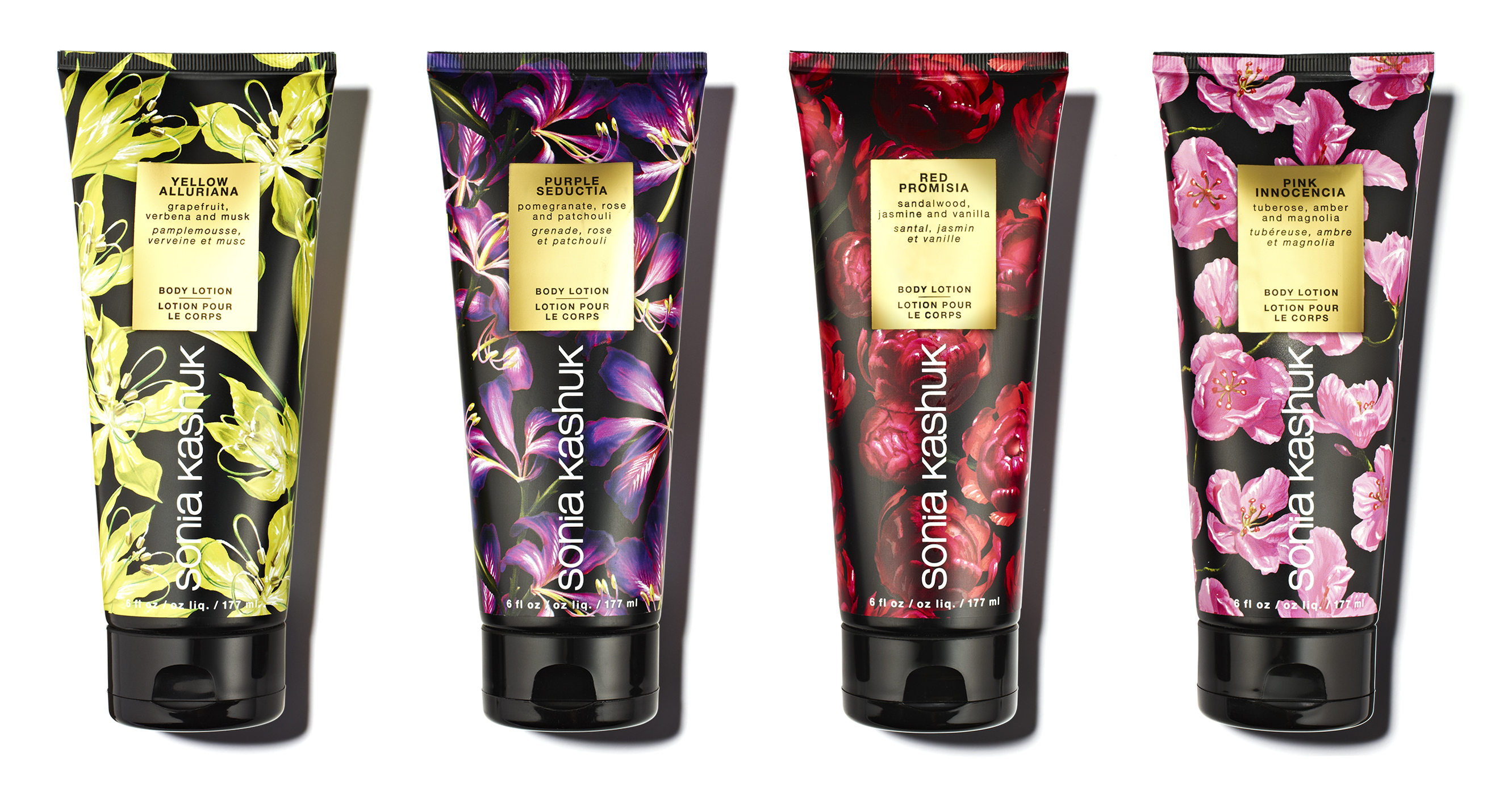 Winter is right around the corner, you can already feel the temperature drop and the winds blowing furiously. With Winter comes hibernation, wrapping ourselves up in warm fuzzy sweaters and heavier clothes. Still wanting to feel feminine it's important to wear something pretty underneath the pile of clothes, but most important is to keep our skin moisturized and buttery soft, after all you never know when you might get lucky and  peel off all of those layers.
Keeping skin soft is easy, exfoliate using your favorite shower gel, loofa gloves and polish away dead surface skin.  To hydrate use your favorite body lotion or body oil while skin is still damp, this helps with absorption.
What to do when you're on a beauty budget but crave a little indulgence? Try Sonia Kashuk's New Bath & Body Luxuries.  I personally don't know which I love more, the delicious scents or decadent packaging? Not only are the items affordable, but luxurious, glamorous and make great Christmas presents as the holidays are upon us.
The collection includes everything you might need to create your own spa at-home. From shower gels, body lotions, creams and accessories.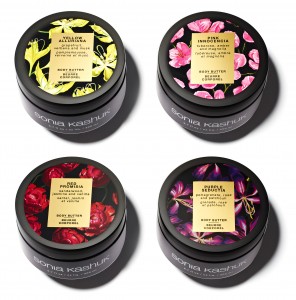 I love that the accessories are a chic black and that the packing of the products go-hand-in-hand, tre's chic.
Sonia collaborated with leading perfumer Jerome Epinette of Robertet and Buero of New York to bring us affordable luxuries, because we all deserve a little indulgence.
Luxuries are for every body!
$4.99/$19.99
For more on Sonia @SoniaKashuk.com