Growing Out Your Fringe With Rough Luxury Soft Molding Paste by Oribe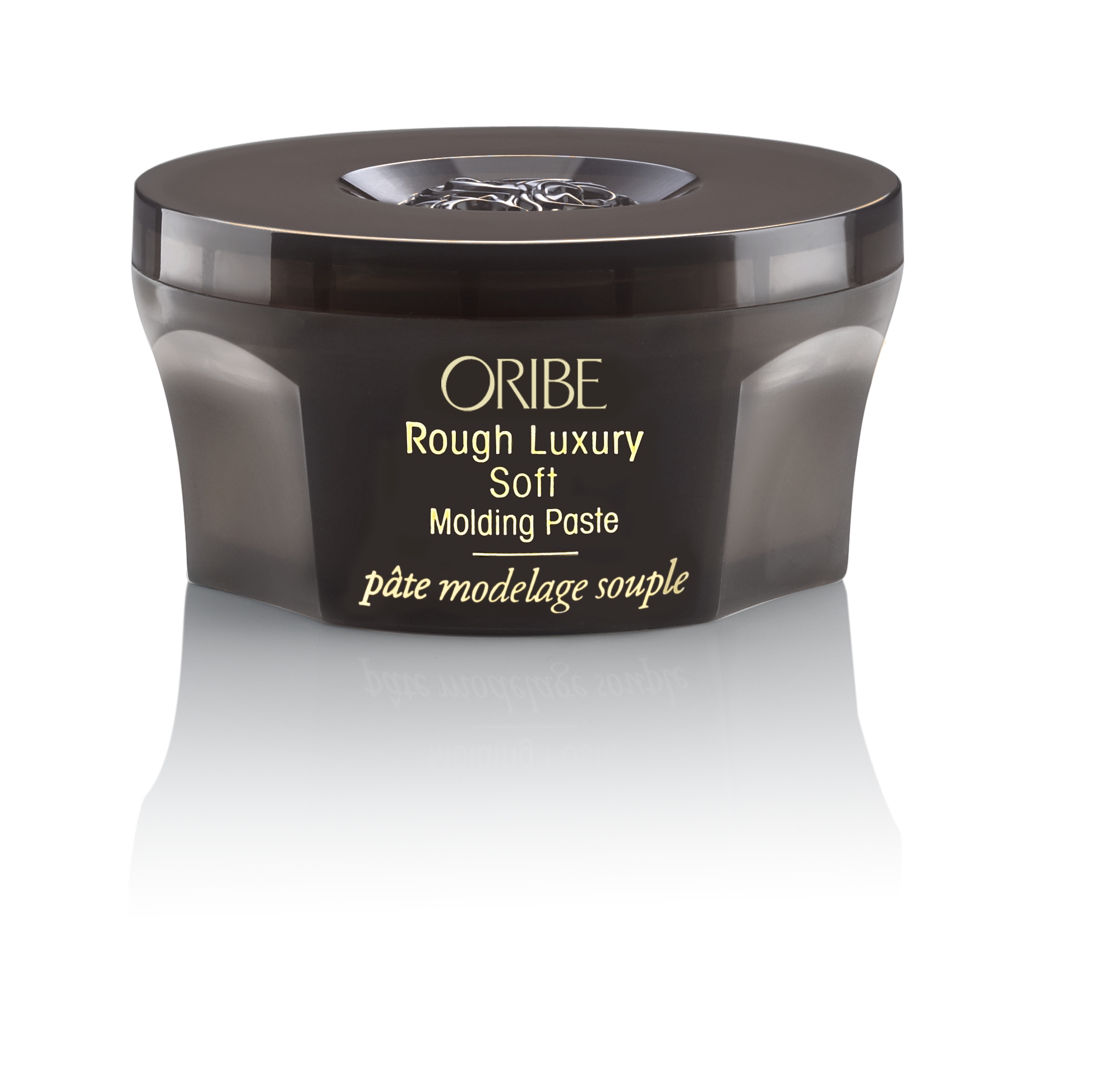 Are you in between hair cuts, weird lengths, obsessed with bobby pins or are you like me and trying to grow out your bangs?
My friends know that I've grown out my bangs for the past 4 to 5 months and it's been painful.  I invested in bobby pins and hair barrettes and just still wasn't loving my hair.
Recently I tried Rough Luxury Soft Molding Paste by Oribe and I can honestly say that today is the first day in months that I'm actually loving my hair.
The molding paste lives up to its name, it's super soft and pliable.  I apply it to my fine baby hair and to my flyaways and guess what? I was able to ditch the bobby pins and my hair hasn't moved.
I'm not sporting helmet-head by any means, the paste combs or brushes into your hair, looking invisible.  The hold is fantastic as the current San Francisco wind is unable to move it, yet my hair looks like it's all one length.
My sister asked me this morning which luxury haircare line was the best and my response was Oribe, it's my go-to when I need a great hair-day.
Benefits:
Who
Great for short cuts and long layers
What
Definition, texture and flexible control
Medium hold with memory
Soft shine
Formulated without parabens or sodium chloride. Color and keratin treatment safe. UV protection for hair.
When
When you need definition, texture and flexible control
In my case, it needed to keep my shorter players from flying into my face.
$35