The Best Eye Creams For Hello Bright Eyes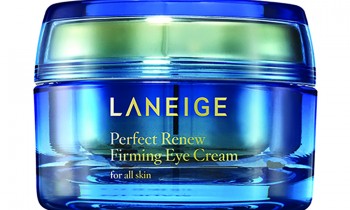 The causes of under eye puffiness and inflammation are various, including allergies, edema, medical conditions, hereditary factors, poor diet, alcohol and tobacco use, the natural aging process, lack of sleep and stress. Under eye puffiness and inflammation were never a personal concern of mine, until fighting father-time became a full-time occupation.
Under eye puffiness does not discriminate; some of us are genetically inclined to have dark under eye circles, crow's feet and under eye puffiness. There are several at-home solutions like cucumber slices, tea bags or ice-cold spoons placed under our delicate eye area to minimize the damage but I find that these homeopathic solutions don't reverse the aging process.
Usually the school of thought is that skincare is skincare, that if you use it you can prevent premature aging skin, not true. As our skin begins to age we need to get age appropriate with our skincare regimens, most importantly with the skin around our eyes.
The delicate skin around our eye area is the first to show the signs of age. As the skin around the delicate eye area loses elasticity restoring collagen becomes necessary. The loss of elasticity begins while we are in our early twenties and the aging process just torpedoes on ahead, not waiting for us to catch-up by getting age appropriate.
How to prevent and correct crows' feet, under eye circles and puffiness, read further to find out which eye creams reversed the signs of premature aging skin in as little as 28 days.
The Tried & Tested:
Laneige Water Bank Eye Gel is part of a nourishing and moisturizing collection that relieves stress and tension around the delicate eye area. The replenished moisture reduces under eye puffiness and leaves superior hydration in its wake. Tired eyes are instantly transformed and the cool gel formula is soothing, my eyes immediately felt refreshed and took on a plumper and healthier appearance. $32 @Target.com
Talika Eye Detox Contour Gel is a serious eye treatment for those of us suffering from tired, puffy and stressed eyes. This is an all in one product that corrects all of our microcirculation issues, by decongesting the delicate eye area, reducing the appearance of fine lines and wrinkles leaving the delicate under eye area smooth, hydrated and revitalized. $60 @Talika.com
Lumiere is a BIO-restorative eye cream with PSP* –is an anti-aging eye cream that helps energize, revitalize and rejuvenate the delicate eye area. Lumiere is clinically proven to deliver an eyelift in just 3 to 6 weeks of continued use, I say 3 weeks because that's how long it took me to see results. Remember that results vary depending on each individual person. $75.00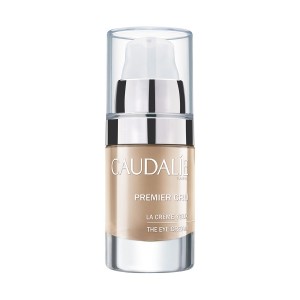 Start Over Eye Cream by Sunday Riley repairs, protects and nourishes the delicate eye area with antioxidants and anti-aging properties. Sunday Riley products are infused with the NV-5 Ageless Complex and each product has its own unique blend of active ingredients that give the skin back its youthful radiance. $85.00 @BarneysNewyork.com
The Nourish Eye Cream by Colbert M.D is another eye cream that provides the skin with long-term collagen production, by re-hydrating the skin around the delicate eye area and lightening dark circles while reducing puffiness. The plant-based nutrients are delivered to the skin in their fully active state to the skin's cellular level; the results are luminous, healthy and radiant skin, including more youthful looking eyes. $110 @colbertmd.com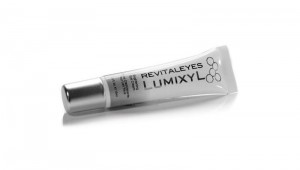 Revitaleyes by Lumixyl is an all-in-one solution for nasty dark circles, wrinkles, dryness and inflammation. How it works? Revitaleyes reduces the over production of dark pigmentation, works as an anti-inflammatory that naturally reduces darkness, minimizing all eye-area lines, wrinkles and crepeness around the delicate eye area. $65.00 @Lovelyskin.com
Caudalie's Premier Cru The Eye Cream is a cult favorite around the world, achieving hotlist status in British Elle. By using Caudalie Premier Cru The Eye Cream you will benefit from unlimited results. Your eyes will become brighter, firmer, and those tiny laugh lines, wrinkles and dark circles will disappear almost on contact. Eyes will be hydrated, nourished and you will say goodbye to un
der eye puffiness and hello to a more youthful appearance. $99 @caudalie.com
Hows that for bright eyes?