Clear Healthy Skin at Any Age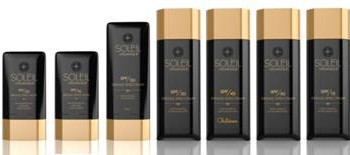 San Franciscan's are more refined with their beauty routines, opting for the less-is-more mentality. This doesn't just include clothes, but healthy skin free of excessive makeup. More and more women are choosing minimal beauty; keeping their skin healthy at every age. Besides, it's a great feeling being able to leave your house without having to spend hours in front of the mirror.
Where to Find: Healthy skin is achieved at various salons and spas across the city with beauty services that will get your skin glowing for 6 months at a time.
A treatment of choice is the Laser Genesis by Cutera, it's a one of a kind renewal and rejuvenation tool that repairs the skin. The Laser Genesis effectively works to build more collagen by targeting the dermis, new collagen production is stimulated and the skin takes on a youthful appearance.
A Facial that makes a difference is the SilkPeel Dermalinfusion by Envy Medical, not your typical run of the mill facial; it's a vacuum with a medical grade diamond treatment head that exfoliates dry, damaged skin cells and the impurities beneath the surface.
The unique technology simultaneously gives the skin a deep exfoliation while infusing one of the four topical dermaceuticals into the skin. SilkPeel facials stimulate new cell growth while treating skin conditions such as hyperpigmentation and adult acne.
Another facial that will make a difference on contact is Bella's Customized Facials for Oily & Sensitive skin, and a Diamond Head Microdermabrasion treatment that retexturizes the skin, jump starting the age renewal process. Your skin will immediately look and feel younger and beautiful.
People ask me all of the time what I would splurge on and it would be more facials and beauty treatments like the ones mentioned above, after all who doesn't want healthier looking skin?
Getting the Look: It's easy to reverse the signs of premature aging skin and stop father-time, just book an appointment next time you're in the city and love the results!
For a Laser Genesis:
DermaPLus Skin+Body
1728 Union Street, suite 200
San Francisco, Ca. 94123 ask for Nancy
For a SilkPeel Facial:
SF Beauty Network
5748 Geary Boulevard
San Francisco, CA 94121
415-387-1477 @envymedical
For a Customized Facial:
LaBelle Day Spa
233 Grant Avenue
San Francisco, CA 94108